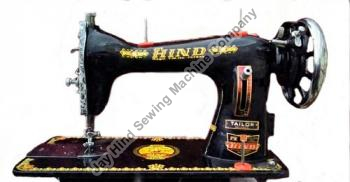 A sewing machine is a common machine or gadget which works upon thread to form a stitch on any type of fabric. There are so many varieties of sewing machines available in the market today. You can easily buy a compact, handy as well as heavyweight machine that comes in various colours, sizes, sewing types, features, handiness, sewing speed, functions, etc. Searching for one machine for specific sewing needs can be really easy, but buying that one machine for all of your sewing demands can be a bit challenging.
If you a novice in sewing, then it would be best not to buy sophisticated machines packed with complicated features and functions. Start learning your way from a user-friendly basic all-around machine.
There are many leading brands and models in the market today. Always find the best Sewing Machine Manufacturers in Waraseoni Balaghat to place your order.
Some general FAQs about sewing machines:-
• What are the uses of a sewing machine?
The sewing machine is used for stitching garments, leather, greenhouse covers, car covers, parachute, canvas, bags etc.
• What are the two types of sewing machines used?
Common types of sewing machines: household sewing machines and industrial sewing machines.
• What is an Industrial sewing machine?
Industrial sewing machines are available to be used by textile manufacturers, perfect for customers demanding faster and professional jobs.
• Differences between industrial and household sewing machines.
Industrial sewing machines are faster and give a perfect performance in stitches. They can perform only one function at a time. While a household sewing machine can do a straight stitch, sew on a button, zig-zag stitch, or make a buttonhole with all operations built into the machine.
• Can a sewing machine stitch heavyweight materials like canvas etc.?
Yes, a sewing machine is compatible to stitch heavyweight materials like a canvas by using needle feed or walking feet or a combination of both.
• What are the groupings of sewing machines?
Sewing machines can be classified as per their usage and the classification comprises embroidery sewing machines, computerized sewing machines, etc.
How can a sewing machine be purchased?
A new sewing machine can be purchased anywhere from Sewing Machine Manufacturers in Waraseoni Balaghat. Once the model is finalized by the customer it can be ordered to deliver.
A second-hand sewing machine is best to purchase from a trusted dealers which possess a huge storage facility with hi-tech manufacturing unit.
How can one ensure the right sewing machine?
By talking and asking questions some questions to a local sewing machines dealer in Waraseoni Balaghat. One can also get a free demonstration from the dealer.
What are the important points to be asked of the dealer while purchasing a sewing machine?
The significant points to be asked to the dealer while buying a sewing machine are:
• Are parts of all types of sewing machines readily available?
• Whether the Sewing Machine Manufacturers in Waraseoni Balaghat provides local service?
• Whether they maintain the after-sale service for all?
• Whether the dealer offers any demo for learning the usage of sewing machine?
• What is the guarantee of every sewing machine?